Arete des Papillons (Papillons Ridge)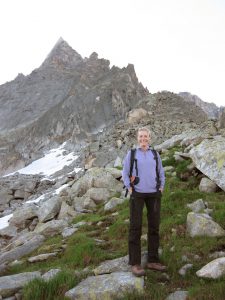 The Papillons Rige is a great climb on beautful rock on the Aiguille du Peigne in Chamonix. You reach the base within a 30-45min hike from the Plan de l'Aiguille – the Aiguille du Midi mid station.
Sophie is a doctor in Geneva and the mother of two little children, so she was excited to do a day climb. Last year, we did the Cosmiques Ridge together and the Papillons Ridge seemed like the natural progression. We were in the shade the whole time, which was perfect given that it's in the 30's in Chamonix (90F). This ridge offers just the right amount of technical climbing and an amazing view on the north face of the Aiguille du Midi and the Aiguilles Rouges across the valley.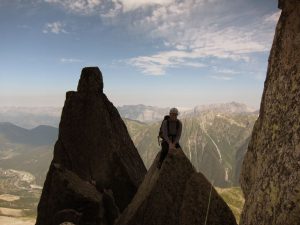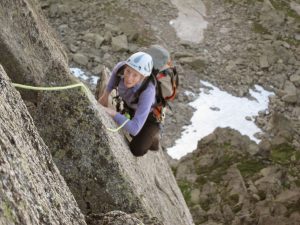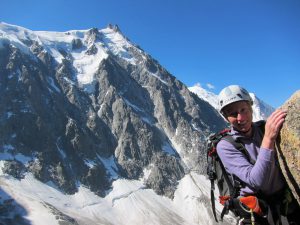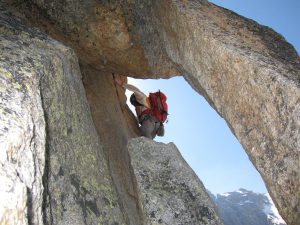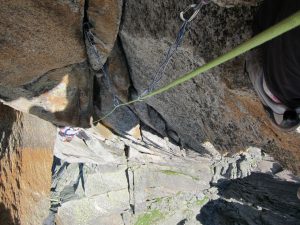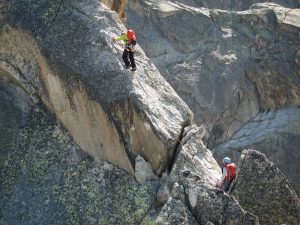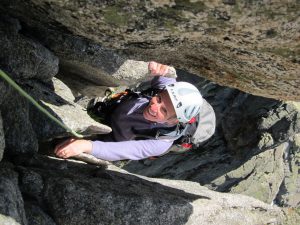 A great day climbing in Chamonix! Merci Sophie!