Ski Japan January 2018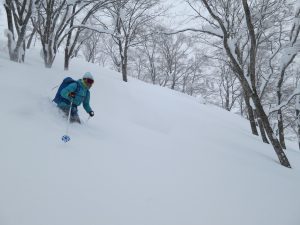 WHY?
Japan offers some of the best snow on earth: it's light, it's fluffy and there is a ton of it! The Japanese mountains have more precipitation in a season than most places in the world. In 2015, there was a cumulative of 12meters of snow by February and they were having to shovel the snow from under the chairlifts to keep them in service. Hakuba, where our trips are based, offers a unique blend of big Alpine terrain and sheltered trees. This allows for skiing in all conditions; big alpine runs when the sun is out and amazing tree skiing when it snows.
Aside from the skiing, Japan offers a great cultural experience. Whether it is eating fresh sushi, soaking in the Onsens after a long day of skiing or searching for snow monkeys while ski touring through the trees, your bound to experience something unique and memorable in the "land of the rising sun."
WHERE?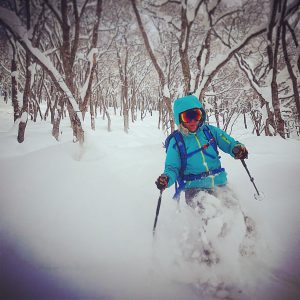 Our trip will be based in Hakuba, located in the Nagano prefecture and home to the winter Olympic Games in 1998. It is located about 3.5hours Northwest of Tokyo and is easily accessed by train and bus service. Hakuba is home to several ski resorts that provide access to amazing terrain both in and out of the resort. The town itself is similar most Western style ski resorts offering all amenities, from hotels to restaurants, shops and grocery store, banks, post offices, etc.
WHEN?
Our plan is to offer two weeks of guided skiing and adventure in January 2016. The ski week will run M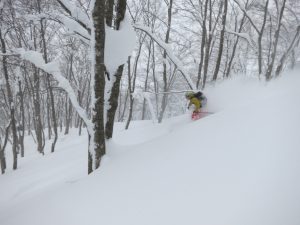 onday thru Friday as to allow travel on the weekends.
January 10-16
January 17-23
If you are interested in other dates or would like to add an additional day of skiing please contact us.
WHAT to Expect?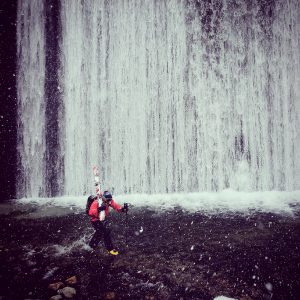 Caroline and Adam traveled to Hakuba in February 2015 and enjoyed an amazing week of skiing and adventure. Our intention is to share this experience with our guests in 2016! Due to the nature of the terrain, we will almost always start by taking lifts from a resort and begin our tours from here. However, depending on conditions, we may also spend some time skiing resorts if powder is easy to get. There is a variety of terrain around Hakuba, from tree skiing to alpine terrain and the area is suitable for skiers of all levels from beginner to expert. This variety of terrain also allows us to ski in almost any weather. In our experience, the skiing around Hakuba could be loosely compared with skiing in the Wastach backcountry in Utah. Because we use lifts to access most tours, there is no need to have an Olympic level of fitness to enjoy this amazing environment. Nonetheless, a moderate level of fitness along with prior ski touring experience should be considered a prerequisite for this trip. If you have questions regarding your ski/touring ability or fitness level please feel free to contact us directly.
We have chosen to stay at the Hakuba Powder Lodge for this trip. This is a friendly and well located lodge and, like most things in Japan, clean and tidy. The lodge offers a relaxed, friendly atmosphere with enthusiastic skiers, but don't expect five star hotel accommodation. If you would prefer more luxury accommodation please contact us for suggestions and we are happy to help arrange other lodging if need be.
COSTS: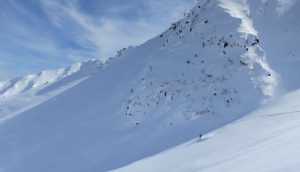 The trip cost per person is $2,500 based on a 4:1 client to guide ratio. Smaller or larger groups are possible, but will change the trip price. Please contact us for details if you have a larger or smaller group.
What is Included:
The trip cost will include the following:
Guide fees and expenses with an IFMGA mountain guide
Lift passes for the week as needed
Transportation for the week and taxi fares as needed
6 nights lodging (Sun – Fri) at the Hakuba Powder Lodge
The trip costs does Not include: travel to and from Hakuba, rescue/trip insurance, food and drinks during the week.
LOGISTICS: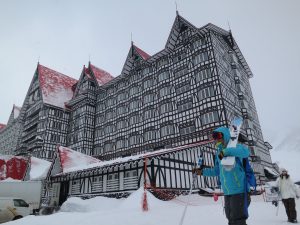 From Tokyo Narita airport it takes about 3-5hrs to travel to Hakuba via public transportation. You travel to Nagano directly via train and continue to Hakabu by bus or shuttle. There are also some services that provide direct transport from the airport to Hakuba that may be practical for groups traveling together. Also, it is possible to have skis and luggage sent over night to Hakuba at a reasonable fee, which avoids traveling on the train with lots of baggage. When booking a trip we can provide precise details on travel to Hakuba.
Book today for a trip of a lifetime
Booking deadline: September 1,2017